Korean is a country with a rapidly developing economy and is one of the major powers of Asia. Korean companies have invested a lot in the Vietnamese market, specifically in Binh Dinh. Therefore, the need to use the service Korean translation become very important and indispensable. Here is some information about Top famous Korean translation companies in Binh Dinh.
Fast - Quality - Cheap Korean Translation Company in Binh Dinh
1
Central Translation Company – MIDtrans
Translation company MIDtrans has been operating for more than 10 years in the translation market and currently has a position that hardly any translation agency can replace. The company earns the trust of its customers by always providing accurate documents in extremely fast time. MIDtrans Translation provides professional and reputable Korean translation services in Binh Dinh.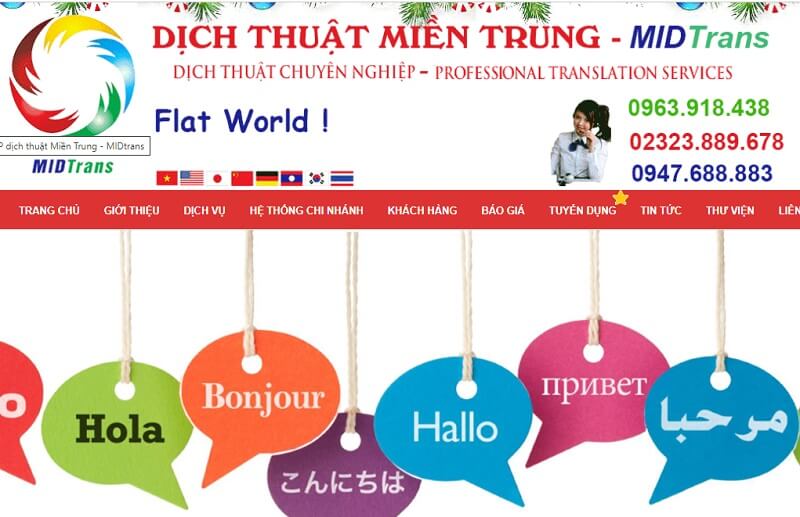 Advantages of MIDtrans translation:
The company has a team of native translators who have in-depth specialized knowledge and constantly practice translation skills.

MIDtrans translation always works with a high sense of responsibility and always puts the interests of customers first.
Contact MIDtrans translation:
Address: 137 Le Hong Phong, Tran Phu, Quy Nhon, Binh Dinh

Telephone: 0383.056.288
2
Asia Translation Company
Asia Translation Company proud to be one of the translation companies providing the fastest Korean translation services. With more than 10 years of experience in the translation industry, Asia Translation is confident that we can meet all requirements from customers.

Advantages of Asian translation:
The staff with more than 20 official translators and 1000 collaborators should be able to respond to all requests with the fastest time for customers.

The company has been a close partner of many organizations, businesses and including state agencies.
Contact for Asian translation:
Address: Nguyen Thai Hoc, Ba Dinh, Hanoi

Telephone: 08.6668.2329
3
Translation company Idichthuat
Company Idichthuat specializes in providing multilingual, multi-specialty translation services and is confident to be one of the most effective online translation companies in Vietnam today. Customers when using the service at the company can also save at least 30% of service costs and free shipping.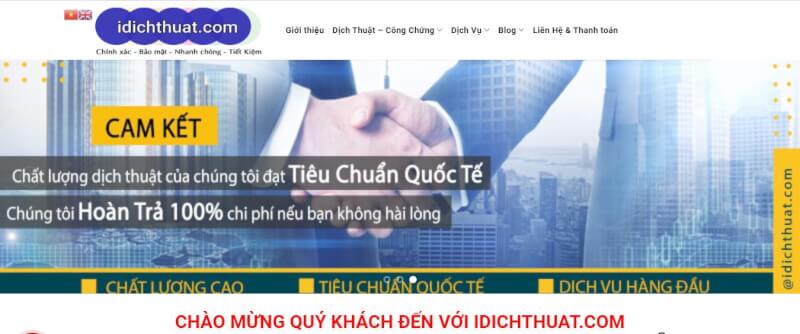 Translation advantages idichthuat:
The company provides services at a competitive cost of 35.000 VND/page with high quality translations with high accuracy.

Ready to advise and support customers 24/7 and always listen attentively to the requirements to be able to fulfill the customers' wishes the most.

The company implements a policy of free shipping and will not charge for document delivery.
Contact for translation idichthuat:
Address: 228 Au Co, Quang An, Tay Ho, Hanoi

Hotline (Zalo/Viber/Whatsapp): 0866.682.329 – 0384.358.287
Email: dichtot@gmail.com
Website: idichthuat.com
4
Translation Company No. 1
Translation company No. 1 famous as a translation company specializing in providing Korean translation services in Binh Dinh. The company is committed to its customers to always provide high-accuracy translations, quick processing times and reasonable prices.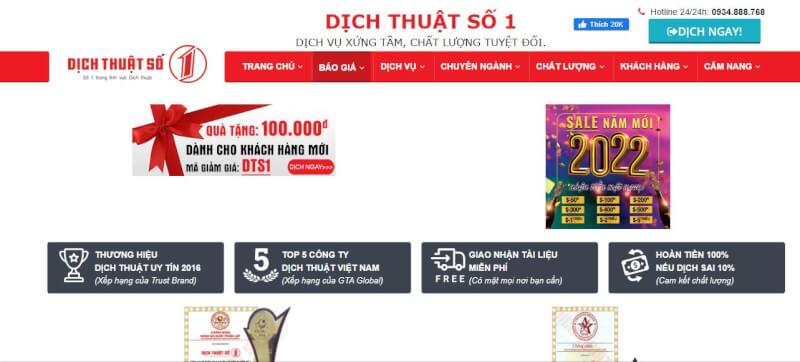 Advantages of translation No. 1:
The company provides a service price with reasonable costs ranging from 49.000 - 60.000 VND/page with quality always number 1.

During the translation process, the world's leading translation support technology is used, thereby saving maximum time.

Provide multi-field English translation services such as personal documents, study abroad documents, economic contracts, etc.
Contact the translation company No. 1:
Address: 4th floor, 8 Cat Linh, Hanoi.

Telephone: 0867.623.648
5
Binh Dinh Translation Company – Bkmos:
During the process of working in the field of translation, Bkmos . translation company has achieved many outstanding achievements. With more than 10 years of experience and professional working attitude, many customers have trusted to use the service at Bkmos. The company is committed to providing quality translations and enjoyable experiences.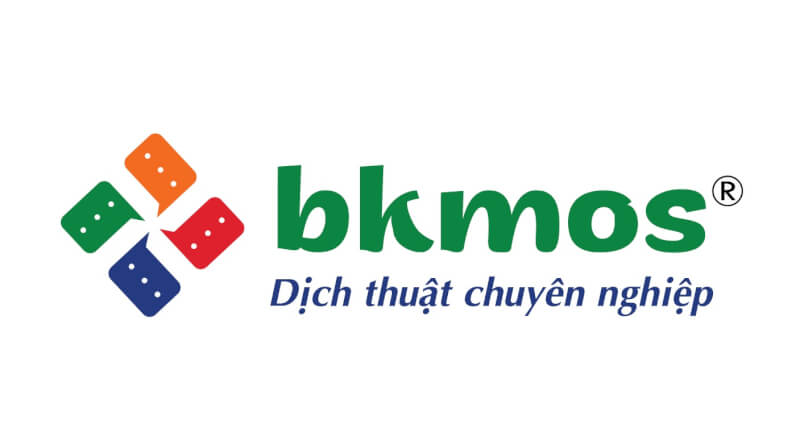 Advantages of Bkmos translation:
Making a commitment to a quick quote within 5 minutes, helping customers save maximum time and other costs.

When providing services, there will be enough invoices and contracts, so the interests of customers will always be guaranteed.

Bkmos Translation is committed to 100% refund if there is an error in translation quality of 8% or more and makes free returns.
Contact Bkmos translation:
Address: 07 Phu Xuan 2, Da Nang

Telephone: 098.593.1212
Above is the information about Top Korean translation company in Binh Dinh. Hope it can help you find translation company most satisfied. If you have any questions that need to be answered, please contact idichthuat through the hotline to receive timely support. (Refer Korean translation price prestige, professionalism, best price today).