In the current era of international integration, the international community has carried out many compatible relationships in all aspects of social life such as economy, education, and culture. In particular, the relationship between Vietnam and Germany is increasingly sustainable with the implementation of many multilateral policies. So the need German translation in Bac Ninh is now very much needed. Here are Top German translation companies in Bac Ninh which we encourage people to consider.
EASY Company ListTop Quality German Translation In Bac Ninh
1
A2Z Translation
Famous for its professional working attitude and absolute guarantee of customers' interests. A2Z Translation gradually prove that to be completely true and the trust of customers has been placed in the right place.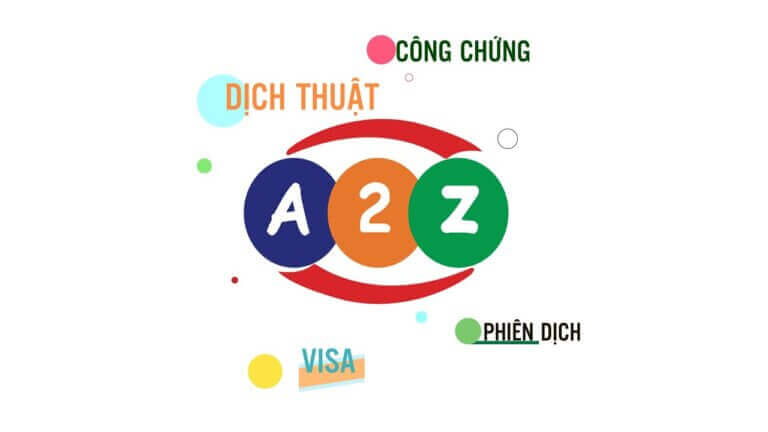 Advantages of A2Z Translation
The company is committed to 100% refund if there is an error in translation quality and affects the interests of customers.

The team of translators has a serious working attitude, a high sense of responsibility and is ready to answer questions from customers.
Contact A2Z Translation
Address: 99 Pho Vu, Tran Hung Dao Street, City. Bac Ninh

Phone Number: 096.419.8855
>>> Recommended articles: Tips to Learn German Effectively – Should Apply Immediately
2
Translation company idichthuat
Translation company idichthuat proud to be one of the famous companies specializing in providing famous translation services throughout the country and also in Bac Ninh. The company always focuses on quality and the time to complete the translation is always on time.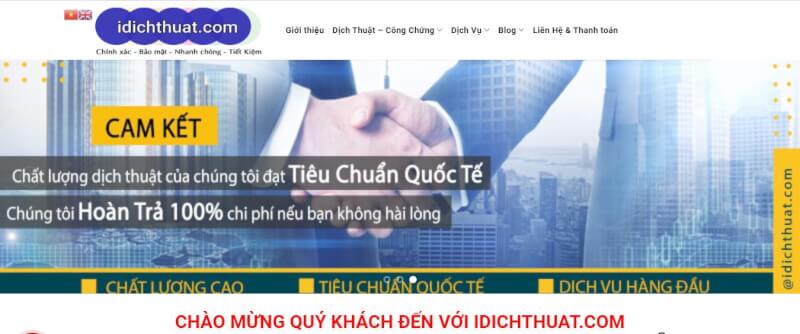 Translation advantages idichthuat:
Idichthuat always provide professional translation services, translations have few errors and create a comfortable atmosphere when using services at the company.

The support and customer care center is always working 24/7 to promptly solve customer inquiries about services and other issues.
Contact for translation idichthuat:
Address: 228 Au Co, Quang An, Tay Ho, Hanoi

Hotline (Zalo/Viber/Whatsapp): 0866.682.329 – 0384.358.287
Email Address: dichtot@gmail.com
Website: idichthuat.com
3
Translation Company No. 1
Translation company number 1 is known as the company in the top of the most famous translation company in Vietnam according to the ranking of GAT Global. Success goes hand in hand with efforts, the company has gone through difficult times but always has the will to rise up to be as successful as it is now.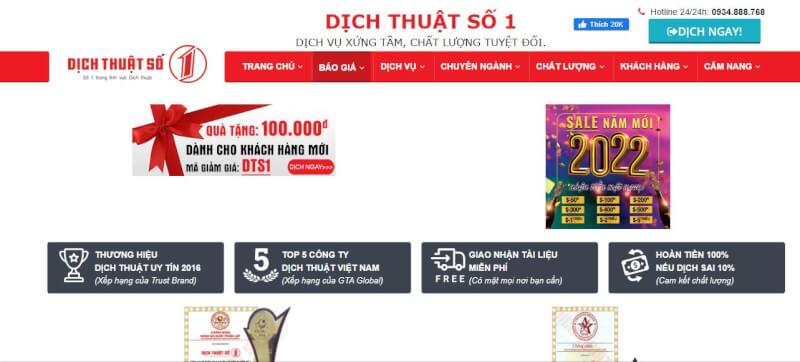 Advantages of translation No. 1:
The number 1 translation company implements preferential policies and provides many service packages to suit each customer. In addition, discounts and special offers for customers to get maximum benefits.

By using the most modern translation methods today, the time to complete the translation is minimized, saving time for customers.

The company is always ready to support 24/24 for customers who need advice and answer questions as quickly as possible.
Contact the translation company No. 1:
Address: 5th Floor, Winner Land Building, 76 Cach Mang Thang 8, District 3, HCMC

Telephone: 0867.623.648
4
MIDtrans . Translation Company
MIDtrans . Translation Company is one of the specialized supply companies German translation service the most famous in Bac Ninh. The company regularly conducts many training courses and trainings for translators to improve their translation skills.

Advantages of MIDtrans translation:
The staff has extensive practical experience, has cooperated with many famous companies in the world and has received positive feedbacks from customers. Therefore, quality issues are always focused when customers use MIDtrans translation services in Bac Ninh.

Shipping costs will be completely free and the delivery of documents to the customer's place, saving time.
Contact MIDtrans translation:
Address: No. 17 Cach Mang Thang 8, Ward 3, Bac Ninh.

Telephone: 0383.056.288
>>> Article wedge to see: Top 5 Prestigious German Translation Company in Ho Chi Minh City
5
Oriental Translation Company
Service provider company German translation in Bac Ninh Recommended by many people. In order to gain people's trust like that, the company always works with high concentration and listens to the pros and cons to gradually improve.

Advantages of Oriental translation:
The company owns a team of translators with many years of experience and passion for the profession. They always appreciate the comments from customers to achieve the best quality translation effect.

Customer care and consulting staff always work with a serious attitude, listen and understand the requirements of customers. From there, they came up with a quick solution..
Contact Oriental translation:
Address: No. 149 Khuong Trung Street, Khuong Trung Ward, Thanh Xuan District, Hanoi

Telephone: 08.6668.2329
Above is information about Top German translation company in Bac Ninh. Hope to be able to help you find the right company for your purposes and needs. If you have needs or problems that need to be answered, please contact idichthuat to get the fastest support. Love! (Refer German translation price prestige, professionalism, best price today)
| | |
| --- | --- |
| ✅ Idichthuat | ✅ 0866.682.329 |
| ✅ A2Z | ✅ MIDtrans |
| ✅ Oriental | ✅ Translation number 1 |