An Giang In recent years, there has been a trend of rapid economic development. Accordingly, the need for translation here becomes very necessary. Here we bring to you Top reputable English translation companies in An Giang nowadays.
Fast - Professional - Cheap English Translation Company in An Giang
1
MIDtrans . Professional Translation Company
MIDtrans . Translation Company famous for its prestige and long-term experience in the field of translation. In addition, the company is also known for participating in large domestic and foreign projects. Thereby, receiving a lot of compliments about the professionalism as well as the thoroughness in the handling process and customer care department.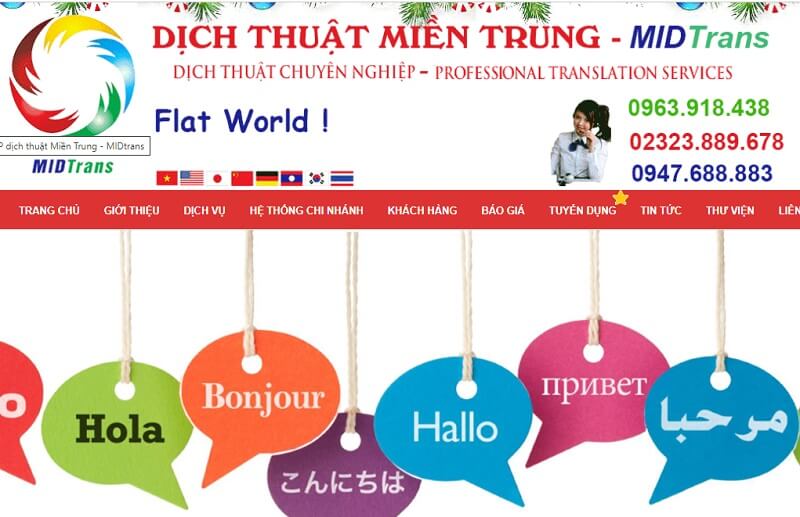 Advantages of MIDtrans translation:
The company has leading advanced translation technology today such as: Trados, Translation Memory, ...

MIDtrans translation company has a team of staff who study abroad or have worked abroad for a long time, so we are confident in our English ability.

In addition, we also have extensive experience and deep understanding of specialized knowledge.
Contact MIDtrans translation:
Address: 72 Suong Nguyet Anh Street, Chau Phu A Ward, Chau Doc City, An Giang.

Telephone: 0383.056.288
2
Nhat Phuc Translation Company
Nhat Phuc Translation Company is one of the leading reputable companies in the field of English translation in An Giang. This place always tries to meet the requirements of customers and bring the best experience.
Advantages of Nhat Phuc translation:
The company always works with the motto: "Top quality, satisfactory time, lasting reputation". We train a team of translators with high professional qualifications and the ability to quickly adapt to the work.

Our services are handled quickly with a fast, continuous and thoughtful process.

The customer care center is always open 24/7/365 to answer questions and advise you.
Contact Nhat Phuc translation:
Address: 93 Cong Hoa Street, Ward 4, Tan Binh District, City. Ho Chi Minh City

Telephone: 098.593.1212
3
Translation company Idichthuat
Translation company idichthuat in An Giang has many years of experience in the field of foreign language translation in general and English in particular. The company gradually asserts its position in the translation market by providing products of optimal quality.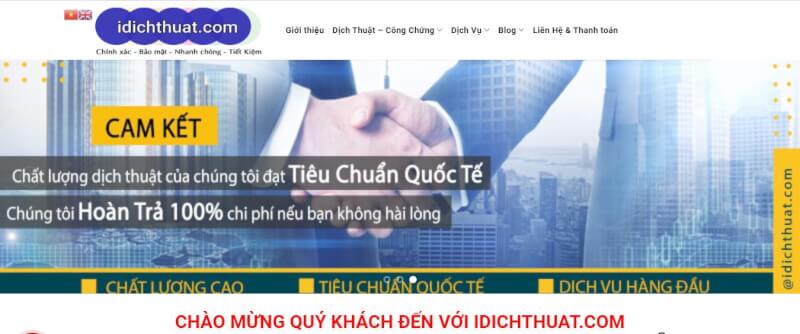 Translation advantages idichthuat:
Translation company idichthuat has a staff of well-trained, highly specialized knowledge and extremely flexible handling ability.

The company currently offers many incentives with diverse and flexible cost packages, depending on the needs of each customer. Thereby, creating convenience and providing optimal solutions to ensure the interests of customers.

Translation idichthuat meet the needs of multi-disciplinary translation and documents with difficult terms with translation accuracy up to 99%.
Contact for translation idichthuat:
Address: 228 Au Co, Quang An, Tay Ho, Hanoi

Hotline (Zalo/Viber/Whatsapp): 0866.682.329 – 0384.358.287
Email Address: dichtot@gmail.com
Website: idichthuat.com
4
Saigon Asia Translation Company
Established since 2013, Asia Translation Company gradually asserted its position as one of the most prestigious English translation companies in An Giang. The company with long-term experience and increasingly strives for product quality to achieve the best results.

Advantages of Saigon Asian translation:
One of the reasons that Saigon Translation Asia is in its current position is the professional working attitude of the staff. From there, creating comfort and peace of mind when customers use the service at the company.

In addition, the 100% refund policy if there are errors in the translation has shown responsibility and always protects the interests of customers absolutely.
Contact Saigon Asian translation:
Address: 6th Floor, Master Building, 155 Hai Ba Trung, Ward 6, District 3, City. Ho Chi Minh City

Telephone: 08.6668.2329
5
Phu Ngoc Viet Translation Company
Phu Ngoc Viet Translation Company in An Giang is known as a company specializing in providing translation services, in which it is famous for English translation services. Having the current success is the result of the constant efforts of the team of leaders and experienced translators.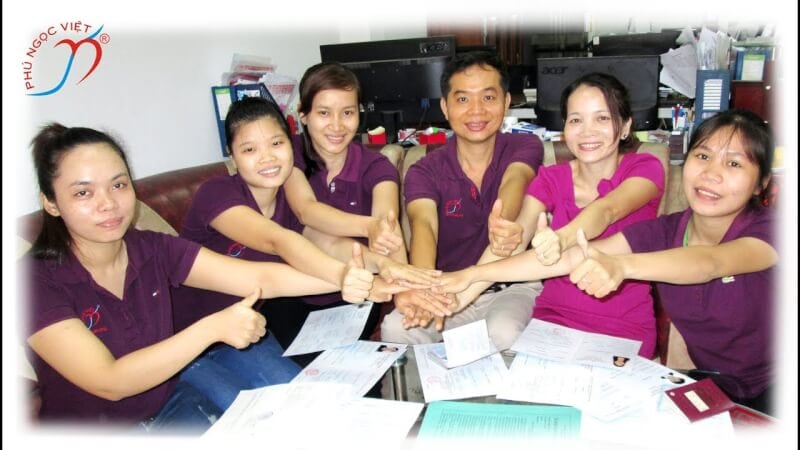 Advantages of Phu Ngoc Vietnamese translation:
The staff is constantly improving themselves, cultivating more knowledge and skills to serve customers in the best way.

In addition, the company also uses advanced and modern translation methods, so the translation time is shortened to the maximum.

The company also has a lifetime warranty policy for translation products and let customers feel secure when using the service.
Contact Phu Ngoc Viet translation company:
Address: 217/2A1 Xo Viet Nghe Tinh, Ward 17, Binh Thanh District, City. Ho Chi Minh City

Telephone: 0867.623.648
Here are the top English translation company in An Giang. Hope the above information will bring you useful information to choose the most suitable translation company. If you have any difficulties, please ask questions contact idichthuat through the hotline number for quick advice.