As the common language of the world, since ancient times, English has played an important role in the development of all businesses to the world. In recent years, when the trend of globalization has become more and more popular, the role of English becomes even more important, especially at Bac Ninh. So today, let's explore the top English translation company in Bac Ninh Learn more about language providers and help you choose your own travel companion!
List of Top Quality Professional English Translation Companies in Bac Ninh
1
A2Z Translation
Received many positive feedbacks from customers, A2Z Translation is currently the leading prestigious English translation center in Bac Ninh.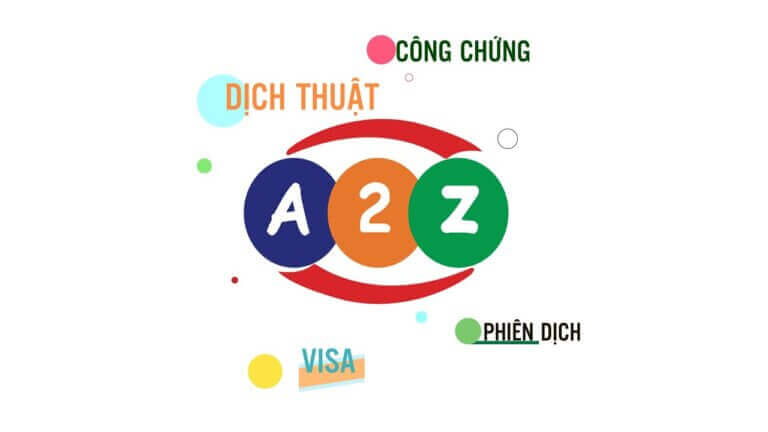 Advantages of A2Z Translation
Currently, A2Z Translation owns a large and highly specialized team of translators with more than 500 members, all of whom have many years of experience in the field of translation, knowledgeable in one or more different specialties. .
Contact A2Z Translation
Address: 99 Pho Vu, Tran Hung Dao Street, City. Bac Ninh

Phone Number: 0966.779.888
>>> Articles to see: 21 Abused Words In English Translation
2
Translation company Idichthuat
As one of the top choices for English translation of many customers in Bac Ninh, Idichthuat has been a leader in applying an efficient workflow, flexibly using the available translation database.

Advantages of Idichthuat
In order to increase translation efficiency and minimize costs and waiting time for customers, Idichthuat has applied many leading modern translation software and technologies such as: SDL Trados, Word Fast, Memo Q, ...

Moreover, with an extremely affordable translation price compared to what customers receive, Idichthuat We believe that every customer who comes to cooperate will have the best translation experience.
Contact Idichthuat
Head Office: 228 Au Co, Quang An, Tay Ho, Hanoi

Ho Chi Minh Branch: No. 42, Street 32, Quarter 6, Phuoc Long B Ward, District 9, City. Ho Chi Minh

Da Nang Branch: 33/5 Vo An Ninh, Hoa Xuan, Cam Le, Da Nang

Hotline Hanoi: 0384.358.287
Hotline HCM & Da Nang: 0866.682.329
Email Address: dichtot@gmail.com
Website: idichthuat.com
3
ABC Education Consulting Co., Ltd
Ages ago long ago, ABC Education has been named as the leading cheap quality English translation address in Bac Ninh.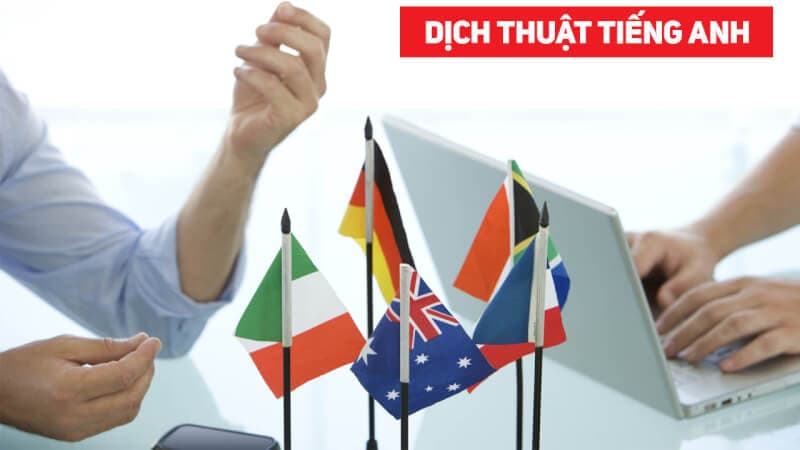 Advantages of ABC Education
Coming to ABC Education, customers not only receive accurate and standard translations in a quick time, but also the dedicated customer care of all staff.
Contact ABC Education
Address: 5th Floor, Honda Vinh Cat Building, No. 39 Ly Thai To, Vo Cuong Ward, City. Bac Ninh

Phone Number: 02223.898.100
4
Mien Trung Translation Joint Stock Company – MIDTrans
Soon to build its own brand as the leading professional English translation office in Bac Ninh, MIDTrans Always strive to give customers the most satisfactory service.

Advantages of Mien Trung Translation Joint Stock Company - MIDTrans
The strength of MIDTrans is that all translation products are completed and delivered to customers as agreed.

Importantly, MIDTrans always carefully reviews all products, so customers can rest assured when using the service here.
Contact Mien Trung Translation Joint Stock Company – MIDTrans
Address: 74 Nguyen Gia Thieu, Suoi Hoa, Bac Ninh

Phone Number: 0947.688.883 – 0963.918.438
>>> Recommended articles:Top 5 English Translation Quotation Company in Hanoi
5
Hanoitransl Translation Co., Ltd
Impressing many customers with highly accurate translations and extremely favorable prices, Translation Hanoitrans is gradually becoming a reliable translation site in Bac Ninh.

Advantages of Hanoitrans Translation
In addition to the strength in English translation, Hanoitrans Translation also accepts many specialized documents for more than 80 different languages. In order to do that.

Hanoitrans Translation has confidently equipped itself with a team of experienced, responsible and responsive translators in languages.
Contact Hanoitrans Translation
Address: P.168, 1st floor, building 86 Le Trong Tan, T.Xuan, Hanoi

Phone Number: 0944 86 22 66
6
Tan A Translation
Over more than 7 years of construction and development, Tan A Translation has gradually affirmed its position, becoming a professional English translation facility in Bac Ninh.

Advantages of Tan A Translation
At Tan A Translation, we are always available 24/7 to support, advise and answer all questions of our customers.

On the other hand, all products of Tan A Translation will be refunded 350% if there is a wrong translation.
Contact Tan A Translation
Address: Room 801, 8th Floor, TOP OFFICE Building, No. 83 Nguyen Ngoc Vu, Lang Ha, Hanoi

Phone Number: 024.62919395 – 0979.135.515
>>> Most viewed articles: Top 4 Essential Skills For New Translators
7
HACO . Translation
Having over 25 years of experience in the translation industry, HACO . Translation has been and is an excellent English translation unit in Bac Ninh.

Advantages of HACO . Translation
As a large and famous translation brand, all translation processes of HACO Translation are strictly guaranteed according to ISO 9001 - 2008.

On the other hand, grasping the customer's psychology, the services at HACO Translation are offered at affordable prices, but the quality is far beyond expectations.
Contact HACO . Translation
Address: BT2, 34 Thanh Nien Street, Ocean Urban Area, Bac Ninh

Phone Number: 0983.820.520
Here is the top list English translation company in Bac Ninh. Through the article, Idichthuat Hope to have helped you get more suitable and quality suggestions. If you are looking for an accurate, fastest translation address with competitive prices, please contact Idichthuat right now! (Refer English translation price prestige, professionalism, best price today)
| | |
| --- | --- |
| ✅ A2Z translation | 0966.779.888 |
| ✅ Idichthuat | 0866.682.329 |
| ✅ ABC Education | 02223.898.100 |
| ✅ MIDTrans | 0947.688.883 |
| ✅ Hanoitrans | 0944 86 22 66 |
| ✅ Tan A Translation | 024.62919395 |
| ✅ HACO translation | 0983.820.520 |