Chennai is the capital of the state of Tamil Nadu in India. It is a city that provides a potential environment and development opportunities for many industries such as electronics, software services, healthcare, finance, accompaniment and many more.
All these industries can achieve more success and worldwide fame if they localize by local interest of foreign market. The emerging trend of global business expansion further increases the importance of translation companies in Chennai.
There are a few well-known and long-standing names that work to localize different businesses and translate all their content into the desired languages ​​according to their requirements.
Following are the most preferred and trusted businesses for providing language services in Chennai.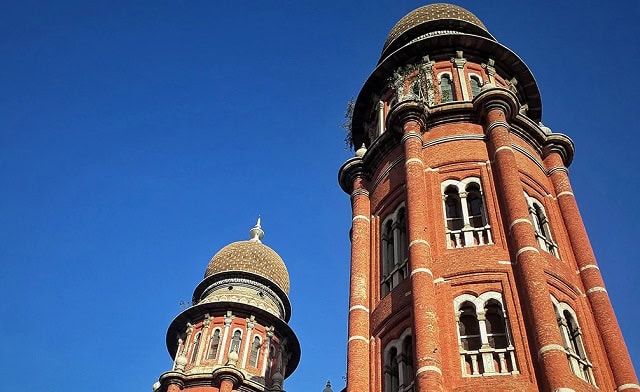 >>> See more: Top 05 English Translation Companies in HCMC
Top 10 Professional Translation Companies In Chennai
1. Crystal Hues
This is a proficient and reliable translation company of Chennai. Established in 1989. Since then, the company has served customers with the highest quality of service at very reasonable prices. Over the years, it has gained immense popularity globally and is preferred by many companies for its top quality results, professional efficiency and responsive customer care.
Crystal Hues is a renowned and top-rated language service provider that provides professional support in global marketing and promotion in addition to localization and translation. So if you want to achieve worldwide success, you can rely on it. Trained professionals will provide you with world-class language services.
2. Mars Translation
Mars Translation is a professional and well-known translation company that is ISO 9001: 2008 certified and a member of GALA. With more than 20 years of experience, Mars Translation is proud to be one of the oldest and most trusted translation service providers.
Mars Translation has a team of professional native translators from all over the world, who always do their best to provide high quality content. Furthermore, Mars Translation offers services in more than 120 languages ​​and 2000 language pairs. Rich experience, customized approach, trained language experts and fast turnaround make Mars Translation a reliable choice.
Besides, Mars Translation has many fields including electronics, medical & healthcare, travel, Legal, Advertising and many more. Along with translation, we also offer transcription, and transcription can be extremely valuable for a global expansion. Furthermore, you can also contact us for localization of software, games, eCommerce platforms, eLearning and websites.
3. Rephraserz Company
Rephraserz is another famous translation company in Chennai. Since its inception, the company has been providing customers with solutions in desired languages. Whether you need simple transcription services for some audio or you require a complete translation of your business website, they can help.
With a team of professional translators and experienced staff, Rephraserz wishes to bring maximum satisfaction to every customer.
4. Gem Translators
The company was founded in 2012 with a vision to be a helping hand for all businesses wishing to reach out to the international market. It has a diverse network of language specialists who are willing to go the extra mile to ensure customer satisfaction.
Gem Translators believes in building long-term relationships with customers and providing customized solutions to make their experience hassle-free. In addition, Gem Translators covers over 50 languages ​​and offers excellent after-sales support. No matter how long or complex your tasks are, they always ensure on-time delivery and never compromise on quality.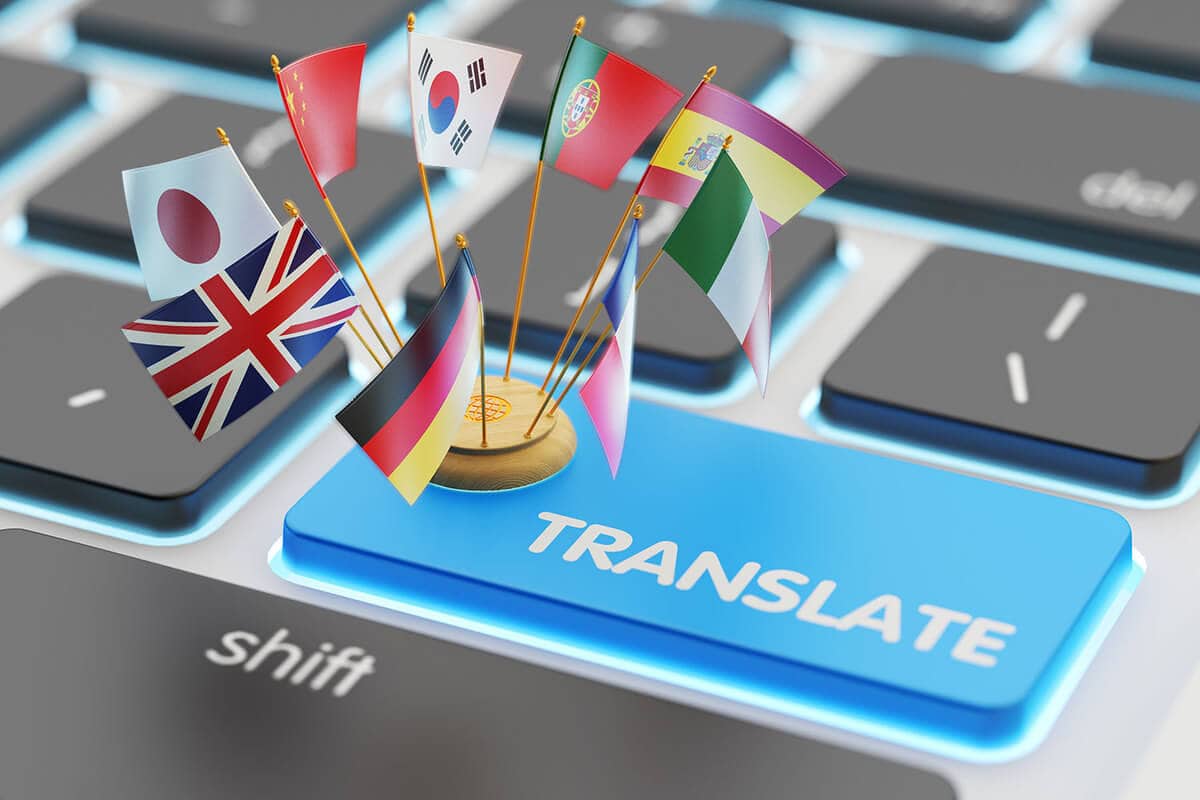 >>> See more: Choose Translation Company or Individual Translation (Freelance)?
5. Abayam . Translation Service
Abyam is a trusted and ISO 9001:2015 certified language services provider known for its affordable rates, remarkable service and responsive customer care. Like most of its competitors, it also does business in many industries including banking, healthcare, e-learning and many more.
Abayam Translation services are staffed by an experienced team of native translators who deliver outstanding quality results to meet and exceed your expectations. Moreover, if you are not satisfied and need some modification, the company will do it for free.
6. View
Vie was established in 2008 with the aim of providing every customer with perfect services. The company is envisioned for enabling businesses to achieve global success. This is a recognized and ISO 9001:2015 certified name specializing in translation, digital marketing and several other services.
The company has a proven track record of translating over 150 million words per year. Besides, they have over 3500 native translators and they provide practical and industry-specific solutions at very competitive prices. Their exceptional attention to detail, unrivaled expertise and ability to turn around quickly make them one of the leading translation agencies in Chennai.
7. Langbay Translation
LangBay Translation was established in 2006. Since its inception, it is operating as an independent and global translation service provider. An extensive team of highly qualified and certified translators, fast turnaround, unmatched quality and impeccable results make the company a preferred choice.
They cover over 240 languages ​​and have over 800 qualified translators working skillfully to provide you with seamless translations with a natural flow. The most attractive thing is their service is always ready to serve at all times. So you can contact them anytime you want.
8. Arabic Translation Center
Arabic Translation Center is a recommended service provider specializing in translation. They aim to provide customers with a great combination of quality, economic affordability, flexibility and satisfaction.
They provide flawless Arabic to English translations and cater to a wide variety of industries including engineering, agriculture, commerce, healthcare, legal, information technology, defense and some other sectors. Furthermore, they also provide services in other languages ​​including Urdu, Tamil, Hindi and more than 50 international languages.
Their team of linguists is highly qualified with remarkable experience, and they always deliver translations in no time.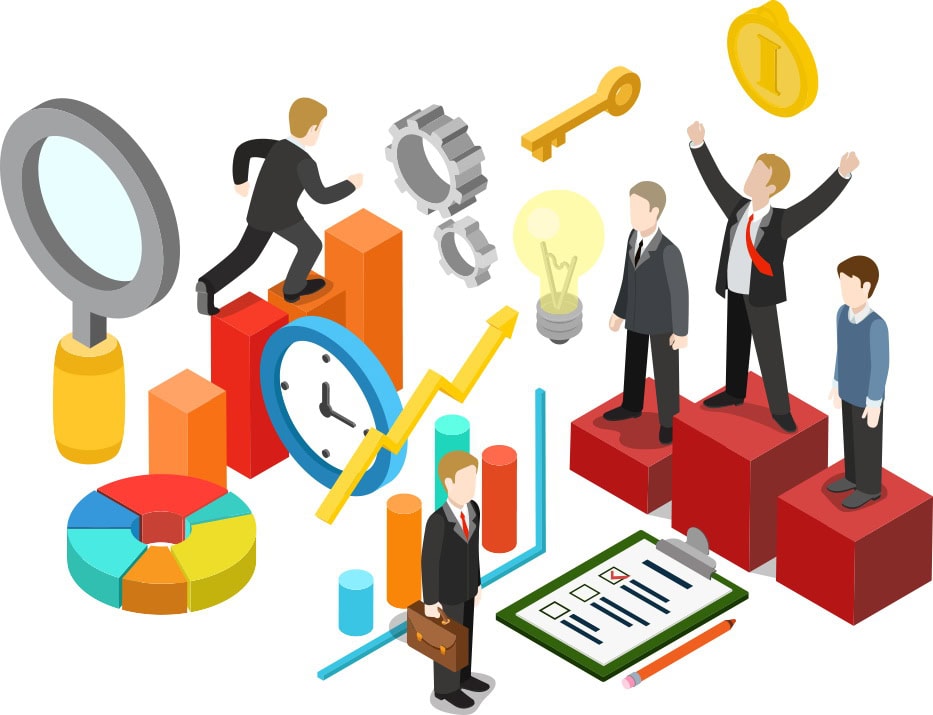 >>> See more: 15 Fastest And Highest Quality Translation Services Today
9. Quadrate Multilingual Consulting Pvt Ltd
Quadrate Multilingual Consulting Pvt Ltd is another reputable and experienced Translation service provider covering several fields such as financial, medical, legal, technical, etc. It has more than 3000 Language experts in over 170 languages. Along with translations, the company also offers digital marketing services.
10. Translation Area I
Last but not least, Area Translation I is also among the best translation companies. Possessing certified professionals, groundbreaking technology and high standards, it is known all over the world. The company is committed to customer satisfaction and trust as well as providing a trouble-free experience.
They offer services in multiple languages ​​like European, Asian, Oriental and Indian and they work 24/7 so you can get what you want when you want it. The fast turnaround speed, impeccable customer support, impeccable translations and affordable prices add to the perks of using their service.
All the names mentioned above are leading translation company in Chennai, and you can choose any of these according to your requirement. When you decide to enter a foreign market, make sure that you hire a company that is certified in language interpretation services.