Over the years, the translation tool with computer support (CAT tools) has become indispensable for translators, whether they work as a freelancer or for an organization. These tools create a translation memory and reduce translation time. They allow for increased productivity and streamlined translations, especially when the same translation has to be repeated over and over again. Some translation tools are more known and used than others.
We will present here 7 best translation tools Recommended by freelancers and translation agencies in 2020. Some of them are completely free open source solutions while others require financial investment.
TOP 7 Online Translation Tools Highly Appreciated by Translators
1.SDL Trados
SDL Trades is a worldwide leader in computer-aided translation (CAT) software. It is a very complete solution and easy to use.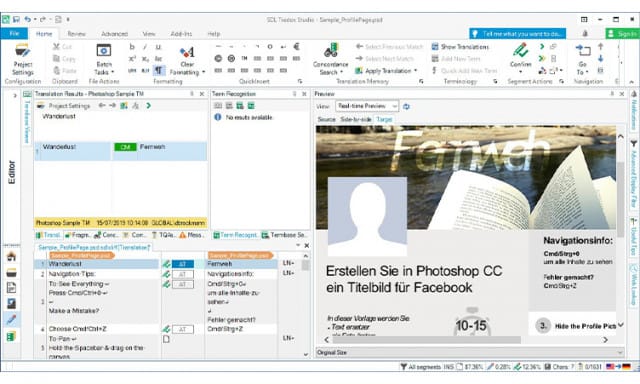 SDL Trados includes translation memory, term management, AutoSuggest predictive input, and machine translation technology. Almost translation company All recommend working with computer-aided translation software and SDL Trados is at the top of the list for this. SDL Trados offers online training and SDL certification.
To be able to use SDL Trados, you need to invest $500 or more. However, you can try the demo version for free for 30 days before deciding whether to buy the software or not.
2.MemoQ
MemoQ is a tools to support the translation environment Compatible with Microsoft Office formats. This tool is used and recommended by freelancers as well as translation agencies.
memoq Designed by translators for translators to increase productivity and efficiency. The tool has features: archive, reuse previous translations, create glossary, add references and use predictive typing. MemoQ allows you to process multiple files at once. This makes it a very practical tool. The tool is available in a free version and also offers a free trial for professional translator memoQ.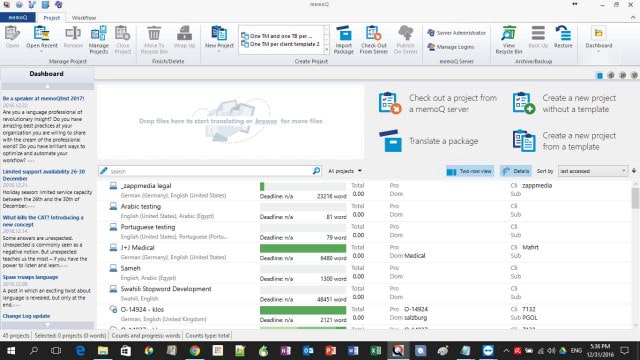 "I think the close work I do as a translator will pay off with my writing. I am always looking for more ways to say things" - Writer Lydia Davis
3. Memsource
Memsource is a online translation tool Cloud-based offering enables efficient and consistent project management. It is one of the computer-aided tools most recommended by freelancers and translation companies.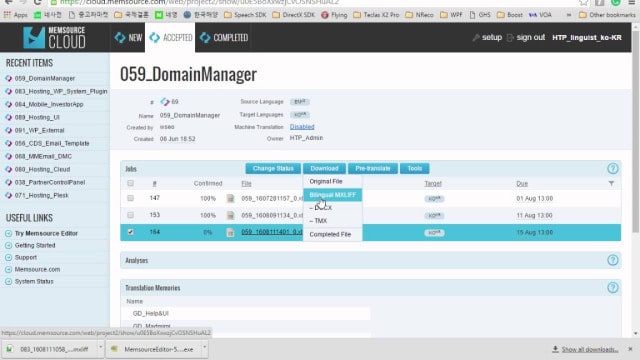 memsource including machine translation, term base, and term management. It supports more than 50 file types, 400+ languages, and allows data transfer with REST APIs. One of the advantages of this tool is that it allows real-time collaboration. Memsource has a free version available and offers a free trial for translators who want to subscribe to the paid version.
4. WordFast Pro
WordFast Pro Is one translation support tool has a user-friendly platform-independent translation memory. This is one of the cheapest paid computer-aided translation tools. WordFast Pro is now the second most widely used in the world.
This tool allows to translate all types of documents in Microsoft Office and Mac, giving you a competitive edge. WordFast Pro provides a WYSIWYG editor and can handle any file format. Moreover, it is compatible with the famous SDL Trados software. WordFast Pro offers a hotline and a variety of documents to help translators.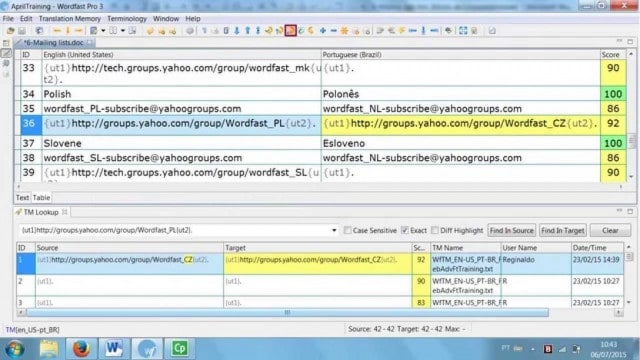 The tool is available in a free version and offers a 30-day free trial for translators who want to subscribe to the paid version of Wordfast Pro 5 (WFP5).
5. Omega T
OmegaT is a free and open source translation memory application for professional translators written in Java. It is one of the most famous translation memory applications and runs on both Windows and Mac.
OmegaT uses multiple translation memory concurrently and allows users to handle multiple file projects at the same time.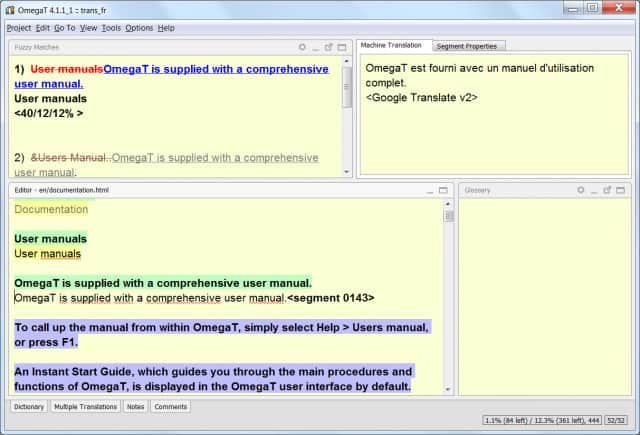 The advantage of this tool is that it allows the use of non-Latin alphabets (Unicode, UTF-8). It supports more than 30 file and document types as well as a large user community to help with translators. OmegaT customization using regular expressions, translation memory with extract/insert partial matches, glossary search and specialized translation dictionary.
6. Linguee
Linguee is a Free translation tool well known and recommended among freelancers, translation agencies and the general public.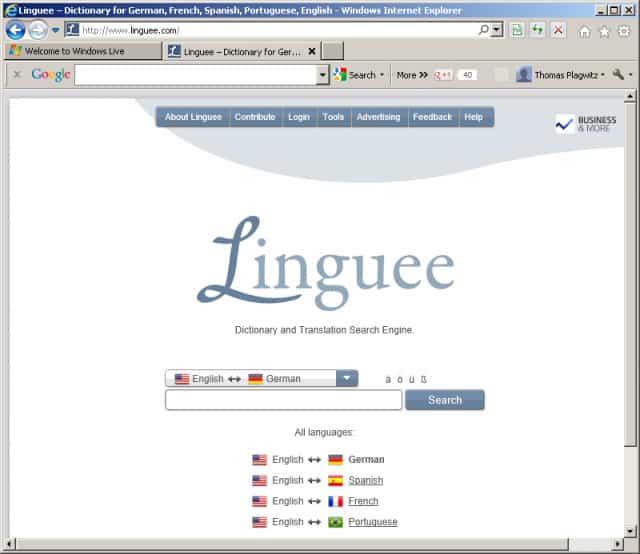 This tool's online bilingual combination provides an online dictionary for language pairs, including many bilingual sentences. Linguee capable of detecting bilingual web pages, usually documents of the European Parliament, patents and UNESCO1. The translated content will be put into the Linguee database, then the machine algorithm will evaluate and sort by quality level.
7. Google Translate
Google translator is a free multilingual translation service developed by Google, to translate text and web pages from one language to another. Google Translate supports 109 languages ​​at various levels. It is one of the most famous tools and is especially recommended to the general public.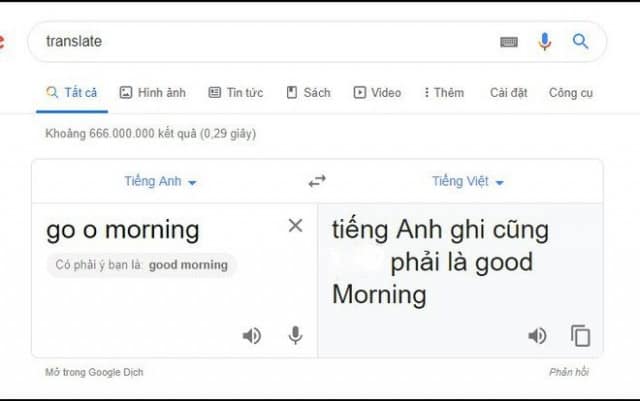 Google translator provided Translation services fast and easy to use. Its effectiveness has been proven when translating from English to or from another language. However, Google Translate is less effective when the language pairs are different from English. Furthermore, it often translates words out of context and does not allow reliable grammar to be applied.
We have just covered the main tools recommended by freelancers and translation agencies in 2020. Some of them are well known and used by the majority of translators. However, we would like to note that the online translation tool only support translation and will never replace the eyes and expertise of a professional translator.