Should I Choose a Translation Company or an Individual Translation?
You might think that the best choice for translating your website, report or documents is a large company that specializes in translation services. In this article, I will share some of the benefits of doing a direct contract with a personal translation and explain the pros and cons of both options.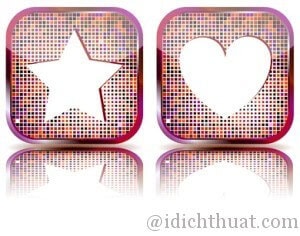 Note: Quick Notarization Service Quotation in Hanoi
Contracting with a large translation company can cost a lot more, but there are a few advantages:
+ Large companies have the ability to do "huge volume" translation by splitting the project up among different project managers, who will split the work among project members. .
While this is not ideal (as it can reduce presentation uniformity), if you need to translate large volumes of documents in a short time it may be the only option.
+ If you need to translate documents into many different languages, only large companies can meet this need.
+ Your work is related to many different areas of expertise, not just a specific specialty, only a large company can give your documents to many different experts to translate.
+ Translation companies can provide translators with translation support tools, such as dictionary catalogs, to ensure consistency in translations.
+ The translation company may use quality assurance procedures to ensure that the translator meets some basic criteria, such as years of experience or meets a short number of tests.
Note: Prestigious, Cheap Professional Malaysian Translation Thuật
However, you should not be confident that all translation companies have the above advantages. Even if the translation company meets the above conditions, you must also consider the real value that the translation company brings to you.
Does the company really have the right translators for your requirements and do they apply methods to check the translation after completion? Or do they actually just mail to all the translators, allocate the work to whoever is available, and then send you back a resulting translation without double-checking it's correct!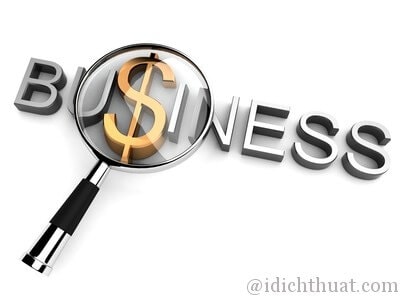 If necessary, working directly with an individual translator also has a number of advantages and still satisfies the above criteria:
+ You work directly with the translator you need in the project. You can discuss directly with the person about a specific request or a question that is not clear to you. Conversely, they can also discuss with you immediately to clarify something that needs further information.
+ The translator you are working with can fully understand the documents that the company or project you are needing to translate because of their expertise and experience.
+ Although a translator specializes in only one area and can only translate a limited amount of documents compared to specialized translation companies, such individual translators can cooperate with each other through trust know if you need to translate a large volume of documents or need to translate for a specific field.
Therefore, professional freelance translators always work in groups and also have a specific process for translating and checking and correcting translation errors after completion, such as checking for consistency in usage. Use terminology on translated documents or check for grammar, spelling, etc.
Note: Translation of Educational Materials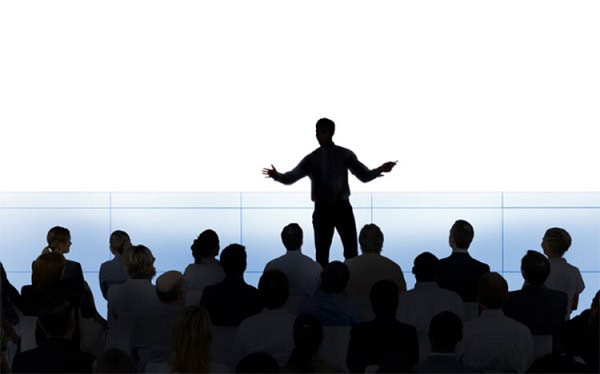 + You can ask the translator about the experience and expertise they can provide in the field you are in need of. Professionals will answer frankly if they do not meet the expertise you are looking for. Or they only accept projects that they are 100% sure of the quality.
With the above characteristics, idichthuat I recommend you with small and medium translation projects to choose one individual group of professional translators. That helps you optimize for time, energy, and opportunity cost.
Should You Choose a Translation Company or a Freelance?
Translation and localization are undoubtedly important foundations for any company seeking global success. In the absence of translated and localized content, your brand faces the possibility of being misunderstood and misrepresented. Your credibility is greatly reduced in the final foreign market. As a result, the need for a reliable translation partner can be overlooked.
The problem is that there are many choices for translation services out there that confuse you. Should you work with a professional translation company or find a freelancer? What are the benefits and drawbacks of these two options? How can you make the best decision? Let's find out the answer in today's article.
Note: Top 05 French Translation Companies in Hanoi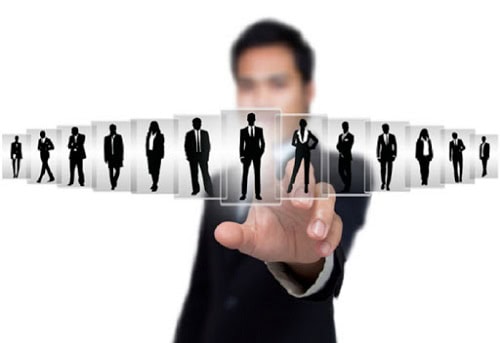 Professional translation agency
Advantage:
Wide range of services – The translation process includes many steps beyond translation, editing, and proofreading. While freelancers tend to focus on one of these three basic steps, translation agencies go one step further. They also deal with desktop publishing, language quality assurance or language logging.
In other words, they provide you with both a translation and localization process. Even if you only order one or two steps in the process, trusted translation agencies add more value to your projects by conducting Language Quality Assurance (LQA) after each step.
Full translation process
Various industries – Translation agencies may have an extensive network of in-house linguists as well as freelancers who specialize in a variety of fields. They can work with documents in Healthcare, Engineering, IT, Software, Tourism or whatever industry you are working in.
A wide range of language pairs – A great translation requires a highly qualified translator who speaks the language as their native language. Otherwise, the accuracy of the content may not be guaranteed. It means that a freelancer can only be capable of 1 to 2 language pairs. Meanwhile, translation agencies can find the right human resources from their extensive network to meet hundreds of language needs.
High Capacity – With hundreds of native linguists, translation agencies are capable of handling a large number of projects, from small to high volume, at the same time. If needed, a high volume project is broken down into small chunks and assigned to different linguists in the network so that deadlines can be met.
Better Coordinators – Instead of handling each order yourself, you can count on the PM team of translation agencies. Their mission is to connect you with linguists to ensure your projects run smoothly.
CAT Tools – The use of translation memory (or TM) in CAT tools helps translators reduce the time it takes to retranslate identical text or terms and maintain the consistency of the entire document. It also benefits the customer in terms of cost.
All translation agencies use CAT tools for their projects regardless of the volume of a project. They can use a large number of CAT tools to meet all the needs of their customers thanks to the support of the technical team.
Note: 6 Difficulties When Translating Video Clip Subtitles into Vietnamese
Disadvantages:
High Price – In general, translation agencies charge more than freelancers. The reason is quite simple. Besides paying linguists, translation agencies pay an administration fee that covers staff salaries, administrative costs, and keeps a small percentage of profits.
Communication – In translation agencies, the client and the linguist do not communicate directly with each other. Instead, a group of PMs acts as an intermediary between them. The Prime Minister is assigned to communicate client needs and requirements to the linguist while providing the linguist with Feedback to the client. If a party has any urgent changes, they still have to wait for a response from the Designated PM. If PM works smoothly, then that's great. But if he or she is unresponsive, the progress of the project could be negatively impacted.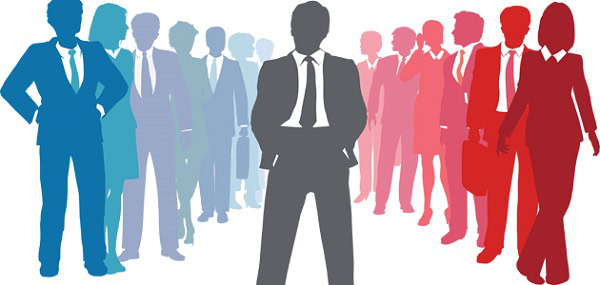 Freelance translators
Advantage:
Low Prices – No agency fees, you only pay for what you get from the translator. Your costs for a translation project are significantly reduced. (In rare cases, experienced freelancers may claim higher rates than translation agencies.)
Communicate Directly – When working with freelancers, you can contact them directly at any time without intermediaries. If there are some changes in the projects, both parties can discuss and find a solution immediately. This process saves you a lot of time.
Disadvantages:
Limited number of languages ​​– Translators should be native speakers of a language to make a great translation. This requirement leads to the fact that a translator can only handle one (or two in some specific situations).
If your projects include, let's say, three to four language pairs, you have to find three or four freelancers respectively. Rates of these translators may be lower than those of translation agencies, but you have to handle them yourself.
Lack of adequate translation workflow – A translator tends to focus on translation, editing, proofreading or DTP, i.e. one step in the entire translation process. Therefore, to complete a project, many freelancers have to join. Each person is responsible for each step in the process and you are the key person to manage and coordinate all of them.
Using tools CAT limitations – To ensure translation consistency, CAT tools are an inevitable assistant for translators. However, a small number of freelancers did not use these tools. Even users cannot support all CAT tools.
Note: Professional Audio Duplication Service
So Should You Choose Translation Company Or Freelance Translator?
Choosing between translation agencies and freelancers is certainly a challenging task as both have many advantages and disadvantages. Your match will depend on many of the factors below, so don't forget to analyze them carefully before making a decision.
| | | |
| --- | --- | --- |
| factors | Translation company | Freelance translators |
| Budget | No strict budget | Limited / tight budget |
| Number of languages | Many pairs | Couple |
| Number of services | One step for the whole process | One to two steps |
| Volume amount | Average height | Small – just right |
| Timeframe (for high volume projects) | Faster | Slower |
Advantages of Choosing a Translation Company
With the growth of the Internet and digital devices, more and more translators are working as freelancers, making the freelance market more dynamic and providing a highly qualified translator workforce. present for translation projects.
The question is, with the increasing popularity of freelancers, do agencies need to hire the services of translation agencies? Or can they outsource all their projects to freelancers? To find the answer, you should consider the pros and cons of each based on these 4 reasons:
Ready – Professional – Fast
For Professional Translation Organizations means that translation agencies can easily handle urgent projects. Instead of searching and testing freelancers, assessing their qualifications for the project, they are always ready to be able to delegate the task to an in-house translator who has been accurately verified. One-on-one expertise across multiple specialist projects with similar requirements and expertise is always available to jump right into the project.
Working with freelancers can be fraught with risks and challenges. They take assignments from many clients. If you contact them you may have to reschedule or wait for the translator to complete a project they are working on for another client, or they may already be working on other projects and still have to share the time. to do your job.
So, if you care about quality and time, you should find a reputable translation organization that can guarantee your requirements.
Cost
It is a common thought that taking advantage of freelancers can save you a lot of money compared to using the services of translation providers. But the truth is completely different.
When hiring freelancers, in order to ensure the quality of the project, you need to initially set up inspection departments, guide freelancers to agree on terminology, and then incur additional costs. potential costs such as insurance, overtime costs, recruitment and training costs, etc.
Moreover, the completion of the project, the translators need but the compensation costs are not worth it when waiting for your new project. Meanwhile, if you use the services of translation providers, you only need to pay 1 initial cost of the quotation and there are no additional costs later.
All in all, hiring freelancers can mean both quality control issues and other extra costs.
Quality control
Translation companies can build an internal team for different specialties. And for each specialty, support tools and special requirements of each specialty are provided.
In addition, when building specialized capacity groups, security is also a top priority when projects are appropriately leveled and controlled. An in-house team of specialized translators takes full responsibility for long-term projects to ensure quality and consistency. If these projects are assigned to freelancers, it is quite difficult for regulatory agencies.
Competencies, Expertise, Languages ​​and Services
Competence – Most translation agencies hire only a small number of in-house translators for detail and mainly use collaborator resources. These internal human resources are significantly limited. To meet a large number of translation requests from clients, translation agencies must regularly seek help from freelancers.
On the contrary, when using freelancers, translation agencies can hire a lot of translators to handle and they focus on controlling the time, progress, language quality of the translation, etc. They always has a great ability to link and control groups of freelancers all over the world.
Whereas, if you choose freelancers for your project, you can only focus and execute the project on the translators you have.
Language and Specialization – To ensure the accuracy of translated documents, a translator focuses only on the specific language and expertise. The translator excels at translating and creating English to Vietnamese content for websites that are unable to provide accurate English for Japanese technical translations.
So freelancers are limited to the language within themselves and the expertise to be limited within themselves. Meanwhile, based on the necessary language pairs and expertise, translation agencies can choose and hire to arrange and connect translators on the same topic. In other words, language and expertise when using services at translation service providers such as Idichthuat is infinite.
Services – The translation process includes many steps beyond translation, editing, and proofreading. While freelance linguists tend to focus on one of these three basic steps, translation agencies go one step further.
They guarantee with the publication of a quality product or the execution of a translation project. In other words, they provide clients with the entire translation and localization process.
Even if a client only orders a step or two in the process, trusted translation agencies add more value to your projects by conducting the following Language Quality Assurance (LQA) every step.
So which one is the best?
At this point, you can see that using professional translation agencies and freelancers both have their own advantages and disadvantages. It is quite difficult to say which one is a better choice. The answer depends on your agency's strategy and requirements.
At Idichthuat, we work with a large number of specialized translators and cooperate with some of the world's leading translation organizations. We focus on translators management planning on their quality providing monthly quality and workmanship reviews with a range of different specializations to meet different localization and translation needs. your.
Sharing translation experiences
Contact us today for the fastest service quote and consultation.