Sometimes, you find the quality of your translation acceptable, but it's still not enough. Maybe you have a complaint, or you want to know why you are not getting the response you expect in a certain market.
In any case, if you need to improve the quality of your translations, you should contact your provider. If you work with the right provider, you can potentially determine what both parties can do to enhance translation localization. As a client, you can work with your translation service provider in a variety of ways to establish and maintain high translation standards.
1. Determine What Translation Quality Means to You
High-quality translation has a specific meaning for your company, you need to take the time to determine the form of the translation. You may need a more precise technique than a soft and flexible style. It is important to consider that your translated description is already appealing to the customer in their cultural context and that a verbatim translation is not the best approach.
No matter how detailed, the supplier wants a quality translation. When there are problems and specific goals are set, you also need to come up with specific data and performance metrics to address these issues.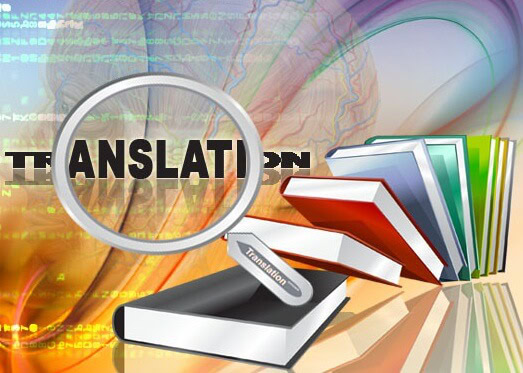 2. Evaluation of Translation Content
Ask the vendor for a quality assessment of the translation memory (TM), term database (TB), and style guide. You will be involved in the assessment process to resolve the issue. When introducing new features or making other changes in translation, you need to create a guide or glossary to assist. This process will cost extra as the supplier will also take extra time. However, when your quality is "guaranteed", that is the crux of the translation.
>>> Recommended viewing: Skills Translators Need To Succeed
3. Consider Contextual Assessment
Review and evaluate the context of actual translations to see if subtitles, titles, lists, graphics, and contexts appear appropriate. Take into account differences between languages ​​and demonstrate that the target and source languages ​​are similar in context or when some terms need to be defined before translation.
This fine-tuning can be slow and expensive as it requires a lot of work, but the process will help ensure efficiency and quality for your translation projects and save you money that would otherwise incur additional costs Edit the translation again.
4. Prioritize Translator Training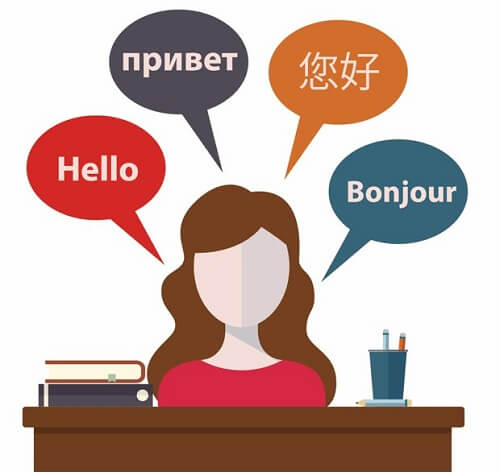 If interpreters clearly understand the product through images and actual usage, they will work with greater assurance and accuracy. If the linguist loosens up your application to evaluate the user interface, you will have an additional benefit. They'll be better prepared to use it, dig deeper, and be able to spot language or functional bugs that could disrupt the app during translation.
Another way to help translators is to talk to local reviewers to discuss the details of a translation into their language. In addition to solving language problems, this real-time communication can also create a sense of cooperation and mutual cooperation.
5. Develop a Consistent Process for Content Feedback and Updates
One thing that centralized localization has to offer is powerful workflow support. Automation, accessible resources, and convenient communication channels enable your entire localization team to develop best-in-class global workflows. All stakeholders must participate in the feedback process and hold accountable for their responsibilities. When there is so much back-and-forth conversation between translators and editors or reviewers, important lessons can be learned when you can leverage these lessons effectively in your workflow. so you can start working.
Fortunately, this same centralized platform can also manage language content update tasks, including translation memory, term bases, glossaries, and style guides. Since the update effectively prevents costly bugs in the long run, these moderate efforts have paid off enormously.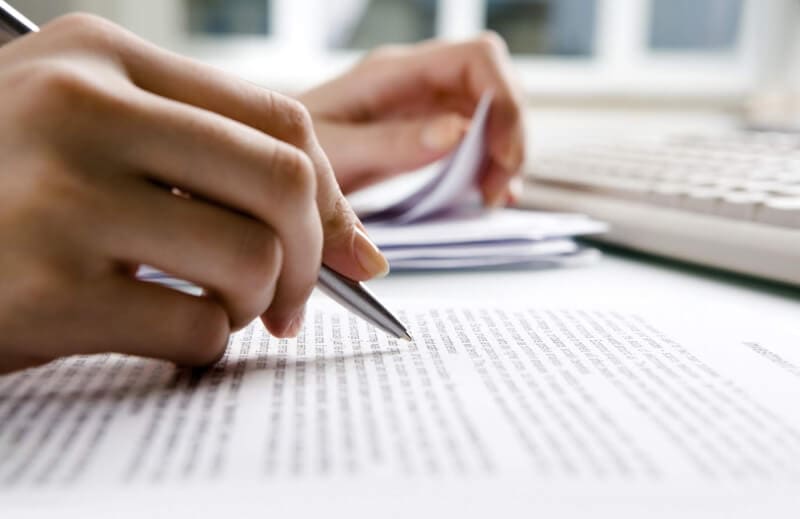 6. People and Technology Working Together To Create Excellent Translations
Clear and prompt communication is important. It is no exaggeration to say that this is the best way to improve the quality of the translation. Whether it is a translator with questions about reviewers awaiting review or managers who want to check the status of a project, it is best to achieve effective communication on a management platform. Comprehensive localization where everyone and everything is clear at a glance. Because your supplier is committed to transparency, quality issues can easily be identified and resolved on your platform.
>>> Recommended viewing: Japanese Translation Quotes
7. Documents Related to Translation
If you cooperate with our company, you must provide documents related to the translation so that we can base it on and create the best quality translation. If you don't have any translations before, find out the foreign language content of other companies and share them with us. The more relevant documents we have, the better we understand your needs. Sharing sample translations will also help us agree and implement a translation quality assurance process that is right for your project.
8. Connecting Translators Together
Active work promotes collaboration and communication between linguists and project reviewers. Our team of translators will do this automatically for you, plus there are experts who will review the work and what access they will have and edit the translations accordingly. If all parties are free to communicate with each other, it will lead to a more accurate and perfect final translation.
9. Creating Cooperation Relationships With Domestic Partners
It goes without saying that you want to work with our best translation experts to work in your target language. However, you can also partner with local translation services to create approved glossaries for use in your translation.
The glossary should include a comprehensive overview of approved terms, as well as an introduction to brand standards. Local experts can add a great deal of value to this process by identifying common pitfalls for translating into your target language. This simplifies your translation process and reduces hassle for both this and future translation projects.
>>> Recommended viewing: Professional Chinese Translation Service
10. Provide Guidelines and Examples of Branding
This helps provide you with branding documents in both the source and target languages ​​of the project. This helps introduce translators and reviewers to your company's brand voice and the style and tone you want them to capture.
Consider sharing some insight into your organization's mission and vision so they can better understand your business. This is also a great place to clearly outline the types of inclusive language your brand uses. The more details you provide, the more likely your translation will be to match your brand voice in this new language.
11. Update Source Text Before Translation
Double-check that your original content meets the standards before you start translating, as text won't fully improve when translated into another language.
In particular, determine if the content is outdated, how long it has been since it was last updated, and whether the content information is correct. This is especially important if your content is technical, as your translators may not be experts in the topics you are talking about.
But in our company, you can rest assured because our translators are people with many years of experience and knowledge in all fields, able to assist you with any document. They also ensure that both the information and tone of the work are relevant and accurate.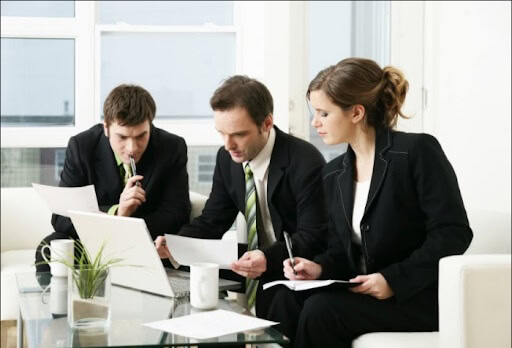 12. Allocate Reasonable Turnaround Time for Translation Projects
We always work with experts, professional translators to determine the amount of time it takes to complete the translation, including proofreading. When we set deadlines, we balance the need with the amount of time it takes to do a good translation. Obviously, the shorter the timeline, the more urgent we are, but with our capabilities we can still ensure to provide you with a high-quality translation.
13. Designate a Project Contact
Designate an access source for us or your head of translation management to contact with any questions. By establishing clear lines of communication, it will be easier for you to resolve problems, saving you time and money.
>>> See more: Using CAT Tools to Improve Translation Quality
14. Towards Building Long-lasting Relationships
If you follow all these tips, you will save a lot of time and effort on building translation quality assurance processes with us. You have also established a strong foundation that you can use to improve the quality of all your future translation projects. Don't waste all that effort repeating the process with us for every new project! Continue to invest in that relationship by partnering with us because we have the capabilities, who know your company's voice, mission and quality requirements. You will see a big impact on translation quality in the future.
Company Idichthuat offers translation and localization services tailored to your business. Our state-of-the-art automated centralized translation platform is designed to maximize transparency and efficiency, and achieve truly amazing translations. Contact now Idichthuat .