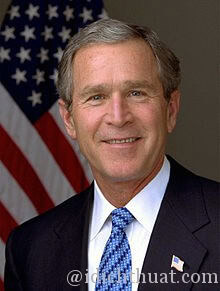 GORE STAYS ON OFFENSIVE




BUSH VISITS BATTLEGROUNDS
Vice President Al Gore charged Gov. George Bush's Social Security pla does not add up. "don't use fuzzy math!", Gore was so confident he did well in Tuesday night's debate the he asked permission to re-air the forum in key battleground states. Bush spent the day in two such states, Wisconsin and Michigan. "I'm here to remind you that grass roots politics is going to make a big difference", he told a rally in Eau Claire. Bush also planned to visit Florida for two days next week.
Vocabulary:

Add up: true, reasonable
Fuzzy: faint, not clear
Invoke: to take as an example, to cite
Forum: forum
Politics: politics
Rally: crowd of people
See More Other Articles:
Sample translation:
GORE CONTINUES IN OFFICIAL POSITION




BUSH ARRIVES TO THE STATES FOR ANY MONTH Defeat
Vice President Al Gore criticized Governor George Bush's social security plan as unreasonable. "Don't use ambiguous math," Mr. Gore said, citing a phrase Mr. Bush used against him. Mr. Gore was so confident he had performed well in Tuesday's debate that he asked for permission to rerun the forum in key states remaining in a stalemate. Mr. Bush spent the day in two states, Wisconsin and Michigan. "I'm here to remind you that demagogue politics like that makes a big difference," he told a crowd gathered in Eau Claire. Mr. Bush also plans to visit Florida for 2 days next week
Translation company Idichthuat