The Japanese game industry has touched many aspects of life around the world. Many people all over the world have been exposed to and grew up with Japanese video games and anime.
This industry started around the late 60's and early 70's. Several game development companies have created success in Japan, including Nintendo, Sega, Sony Computer Entertainment, Taito, Capcom, Konami , Namco, Square Enix, SNK and NEC.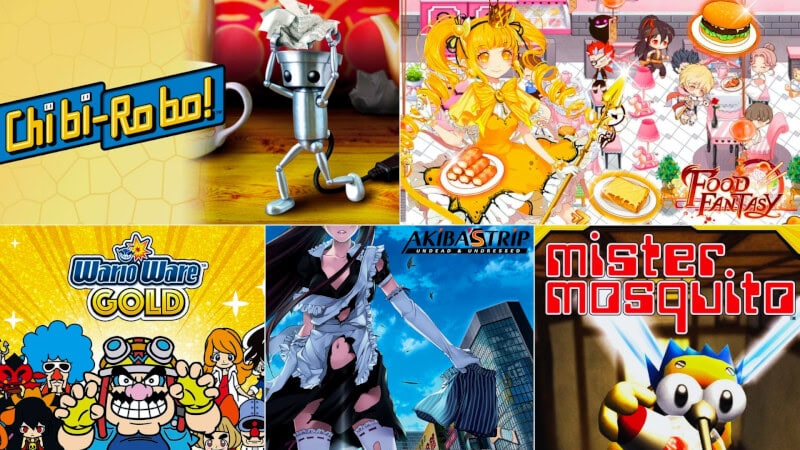 Note: The Importance of Video Game Translation
The influence of game developers in Japan
While the game industry today is different from the past, the influence of Japanese game creators spreads to the rest of the world. Super Mario, Pac-Man, and Sonic the Hedgehog are still among the most influential of the early versions to shape the game industry worldwide.
Japan isn't the first place to invent video games, but when they do they do it with such dedication and passion. Video game expert Blake J. Harris, author of Console Wars, says that without Japan's contribution, the video game industry wouldn't be what it is today.
This country doesn't just make video games. The Japanese also created software, hardware controllers, and even gaming culture, which greatly influenced console gaming.
Note: Professional Video Game Translation
Some of the top video games in Japan
No one can deny that Japan has produced some of the most iconic games ever. This is a well-developed industry and the Japanese are still among the top game designers. Their approach to making games is one of the best and their games, like Super Mario, Street Fighter and Resident Evil continue to inspire game designers around the world. Japanese games with the most cultural themes are numerous, with ten games listed here some of the most iconic.
Super Mario Bros.. was created by Shigeru Miyamoto of Nintendo. Super Mario was released in 1980 as the background for Donkey Kong. It was originally called Jumpman. Later, due to Mario and Luigi featured in their own game, the name was changed to Super Mario Bros.
space invaders was created by Tomohiro Nishikado and released in 1978.
Pac-Man is one of the most iconic among Japanese games. Toru Iwatani created the game in 1980.

It seems like a simple game with a yellow orb eating the dots while avoiding the demon's pursuit. Pac-Man is easy to fool players because its gameplay is quite dangerous.

Pokemon created by Satoshi Tajiri, an insect collector. The game first appeared in 1995. Pokemon awakened the adventurous spirit of players. Adorable characters and engaging design are contributing factors to its enduring appeal, creating a massive empire that includes playing cards, a toy line, cartoons and feature films. .
Legend of Zelda is also a creation of Shigeru Miyamoto. It's not as popular as Super Mario Bros. but outstanding in quality. Many consider it to be one of the best games ever created.
Street Fighter tells the story of Ryu, a karate fighter who travels the world to test his fighting skills. It was created by Capcom in 1987 and became a phenomenon in the 90s and continues to be a hit today.
Sonic the Hedgehog (original version) created by Yuji Naka. This version features a game created by Sega to deal with Super Mario. Sonic the
Hedgehog known for the view and speed of the game but recent releases have lost their appeal.
final Fantasy is a Japanese role-playing game (JRPG), recently released its 14th edition. Japanese game creators are known for their unique approach to game creation and development, and Final Fantasy is one of the best examples. It was created by Hironobu
sakaguchi in 1987 and has branched out into various genres, including films, cartoons, novels, and comic books. Each release offers a different story. It's one of the best-selling video games worldwide and is known for its pictograms, motion video, and complete spectrum, composed by the famous game music composer, Nobuo Uematsu.
resident evil is a sci-fi horror action game with a focus on survival. This game was created by Tokuro Fujiwara and Shinji Mikami and released in 2002. The games in the series were well received, and Resident Evil 4 is still considered one of the best.

The franchise includes merchandise, audio dramas, novels, comic books, animated films, and live-action films. This is also known as Biohazard in Japan.

Silent Hill is another survival horror game published by Konami. It is a single-player game that was first released in 1999. The video game was a huge commercial success and was recognized by Time as one of the 100 greatest video games of all time in year 2012.
Note: Software Translation Process
Consequences from the game industry in Japan
Even if you're not a super gamer, it's impossible not to know about Japanese games and animations because of their popularity among kids, teenagers, and even adults. The game industry in Japan has influenced several aspects of society and wherever you go, you can feel the influence of the industry.
1. Education
Video games have a positive effect on education because many games have a clear purpose, variety of purposes, adjustable difficulty and flexibility, a scoring system, an element of surprise as well as a Some useful fantasy for the education system. Simulation games allow students to observe actions and reactions, see new phenomena, and learn to live in society through virtual environments.
Many games are created to teach basic math and grammar skills to young children, improving their learning, reasoning, analysis, and image processing skills. Visual simulations are often used for adult training exercises.
2. Television
The Japanese game industry has produced a plethora of video-related products that are present almost everywhere. As a form of entertainment, this eclipsed television viewing. As a result, broadcasters have to offer other programs to regain lost audience. It has led to the production of many animated shows featuring popular spin-offs such as Q*Bert, Pole Position, The Legend of Zelda and The Super Mario Bros. Super Show, Pokémon, etc.
3. Movies
Movie adaptations of several video games have boosted the exposure of these games, increased consumer awareness of the games, and developed a new audience base. For example, the live-action version of Mortal Kombat, released in 1995, grossed over $70 million. In 2001, the top spot in the box office was taken by Lara Croft: Tomb Raider when it was released.
Anticipated video game releases are sometimes timed during major movie releases. For example, Iron Man confronts Grand Theft Auto IV. If you just look at the grosses, you might believe that the video game made more than the Iron Man movie. However, a video game is more expensive than a movie ticket, so sales figures can be deceiving.
However, for production, movies and video games cost roughly the same to produce. Both include actors, directors, and soundstages. Moreover, the game also needs designers.
Note: Things You Never Knew About Japanese Culture
4. Music
Ever since video games were released as arcade games, music has become part of the game. In the early days, players only heard beeps on the computer. Theme songs were later created for the game. The Sony PlayStation, Sega Saturn, and Nintendo 64 started trending sound clip templates for video games.
However, music for video games took a different path when Nobuo Uematsu was commissioned to compose music for Final Fantasy. The series includes vocal music and a full orchestra. Video games have opened up new options for famous composers like Joe Satriani, Steve Vai, Thomas Dolby and Trent Reznor. Some universities, such as Yale University, New York, and the Berklee Academy of Music, offer music composition programs specific to video games.
Some rock bands have become more popular recording tracks for video games, and in Japan, there's even a band that only performs popular tracks from video games.
5. Visual Arts
This can be a controversial topic, as some critics do not consider video games an art form. However, it cannot be denied that the creativity of the artists creating the characters and the setting, as well as the digital artists bring them to life when creating a new form of visual art. . This is an industry that continues to grow as the requirements for game creation and development become more complex.
It is undeniable that from providing a simple form of entertainment, the game industry in Japan has made a great impact in society and various industries, and has become a valuable industry. Millions of dollars provide jobs for creators around the world.

Professional Japanese Translation Service
Japanese is not a simple language when it comes to translation. Because this is a complex language and uses a different grammatical structure. For example, more processes are needed to translate Japanese to English or English to Japanese. That's one reason why you need to choose one Professional Japanese translation company as Idichthuat.
Note: Compare The Similarities And Differences Between Chinese And Japanese
We guarantee that you will only receive accurate and high-quality Japanese translations, as our team of translators has many years of experience in various specialized fields. Contact us today to receive the latest offers and after-sales for all customers.
Contact us today for the fastest service quote and consultation.