Translation can help businesses become successful in international business. Opening new markets in different countries is beneficial for business. But at the same time, the language gap becomes wider because people from other cultures prefer to communicate in their own language. Although document translation is an essential part of international communication, a special translation process called translation is more necessary for marketing and advertising purposes.
First, you need to understand what translation is. Translation is the most effective method to convey messages to different cultures in languages. This is done while preserving the emotional and artistic intent of the original promotional or marketing material. The translation process requires the services of professional translators who are also professional copywriters.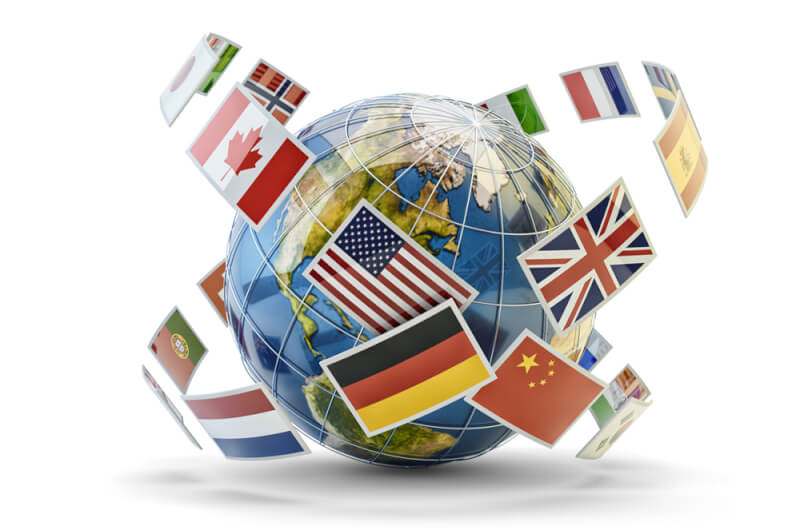 Note: 6 Things To Consider When Hiring An Interpreting Company
Why Translation Is Important For Today's Businesses
Consumer acceptance and satisfaction are the factors that help determine whether a product is present in the market or not. Competition is getting fiercer in the international market as brands have to compete with domestic products as well as other international brands.
Therefore, foreign products should appeal to local consumers on different levels, and they should cater to local cultural preferences and speak the common language that the target customers use on a daily basis. This means that foreign brands should understand consumer beliefs, behaviors and attitudes and ensure that their marketing and advertising messages are tailored to domestic consumers.
With the fickleness of consumers and local markets, the importance of translation is increasing. Translation is not just direct translation. This process involves taking the original marketing or advertising message and sending it to customers in other languages. Furthermore, the translated text should retain the original intent, tone, emotional appeal, and style. Fonts, colors and images can also be changed, to ensure that the brochure is suitable for its intended audience.
It is a combination of the rigor of translation and the freedom of the narrative, with a little nuanced interpretation of the message to suit a local audience. When done correctly, translation makes promotional materials look like a locally conceptualized campaign. In this context, the translator tailors the message in an efficient and engaging way to understand the local culture and market.
Things To Consider When Hiring a Translation Service Provider
Protecting your brand image is one of the responsibilities of a product manager. Just like how you carefully craft your marketing and advertising program, hiring a document translation service provider requires scrutiny. Here are some important factors you must consider.
1. Long-term experience in writing copywriting
You should hire an experienced translator. You must ensure that the quality of your original ad copy is maintained across all target languages. Professional translators should also have extensive marketing experience, in addition to language and writing skills. Marketing knowledge is important when a marketing or advertising message is delivered precisely to the intended target audience.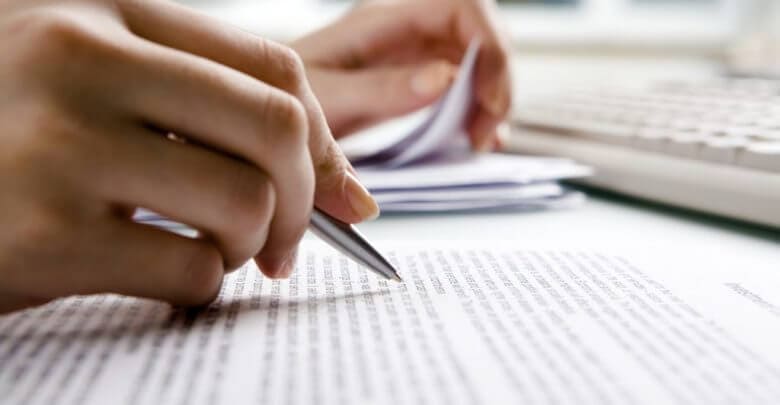 Note: Professional Consular Legalization Service
2. Hire native speakers
Translation should only be done by native translators. That ensures that the local slang and jargon used by the local audience are matched correctly in the translation so that the message sounds more natural.
3. Knowledge of target culture văn
This is necessary when hiring a translation service provider who has a deep knowledge and understanding of the target audience, including first-hand knowledge of the local market, behavior, purchasing habits, income their availability, preferences and needs. Suppliers must also understand local media laws and advertising and commercial regulations to ensure proper entry and launch of brands into new markets.
4. Specialized experts
You should find a translation service provider with expertise in the brand/product category to go through Localization. He or she should understand the content for successful translation.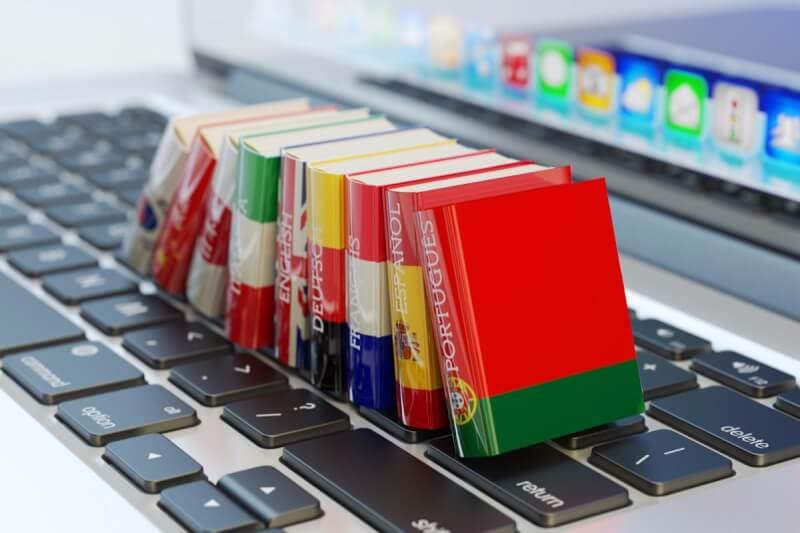 Note: Secrets of Translating Idioms From Countries To Standard English
5. Vendor Location
Home provide translation services Not only should you be a native speaker, but you should hire a supplier who is a resident of the country where your target consumers live. He or she should live and use the local language and culture. Vendors should first experience and understand local humor and trends and determine the timeliness of what is relevant to the target audience.
Consider these tips as you prepare to embark on a translation project. These factors are essential for you to find a home provide translation services fit to get everything right the first time.
Translation Process
Now you know the factors to consider when renting a home provide translation services. When embarking on a translation project, you should understand or at least know the processes involved in translation. That way, you'll choose the right provider and ease your fear if something goes wrong.
Translation can be expensive, so you should choose the right one provide translation services tailored to your specific needs. Here are tips on how to ensure the success of a translation project.
1. Understand the content
Not all advertising and marketing materials should be translated. Some content requires direct translation, so you should know how to decide whether documents need translation or simply translate directly.
Translation is suitable for ad headlines, taglines, and language-specific elements such as humour, idioms, and puns. This type of translation is effective for content that must maintain a specific style and voice. A translation service provider can help you determine which advertising or marketing materials need translation.
Note: 6 most useful tips for interpreters
2. Find out deadlines and prices
Translation should not be done in a hurry. Therefore, you must plan the project long before you intend to introduce your brand into a new market. The deadline depends on the number of documents to translate and the number of target languages. Determine the target languages ​​and documents to be translated and discuss the details with your service provider and agree on the project duration and price. Furthermore, you should set aside time for communication as well as meetings to review the final content and translation, work closely with the supplier, and discuss all the details that will help the work. easier work. It is beneficial if there is open communication between you and your home provide translation services.
3. Create a checklist or translation summary
The success of a similar translation project depends on how you collaborate with your supplier. When you provide a clear outline of what you need and expect, it makes things easier for the supplier. Instead of expecting the supplier to understand what you want to convey, it is better to describe the tone and message in detail.
4. Translation process
After initial preparation and discussion, the provider begins the translation process, which involves several steps – from analyzing a summary or checklist to identifying similarities and differences in behavior, consumer culture and language. The insights writers gain from their analysis will help develop the right content to draw the intended responses from your new consumers. Initial new content and recommendations from vendors are then presented to you and your team for review. Draft with your comments, will be sent back to the translator for final product production.
5. Check out new content
Test your translation. You can do this by surveying consumers or providing them with a platform to provide consumer feedback. From there you will know if there are some issues with cultural differences and what is the right language and context of messages and other information being sent properly. This period will help you make the necessary changes to improve your project and ensure its success.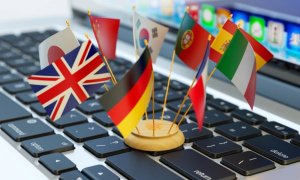 Note: Translation Overview
"Small" Notes When Using Translation Services
Besides response time, here are some notes on how to ensure a successful translation project:
Consider the deadline for handing over to the customer and assessment time.

Identify contacts both from your side and the supplier side

Avoid confusion and miscommunication by involving the right people at the right time

Create a project board that you and the translation service provider can access to track the project's progress for immediate feedback

Careful planning and execution helps ensure a successful project. You should only work with a professional translation service provider with experience and expertise in this particular translation process.
With the above sharing, we hope you will choose one for yourself Professional translation service - quality - fast most today. Just as you need to make sure that you are working with a professional translation company with the right experience and expertise to get high quality and accurate translations right from the start. Please contact us right now for free consultation, leading professional translation services in Vietnam today.
Contact us today for the fastest service quote and consultation.